March 6, 2020
MGP Barrel Selection
Thanks to the efforts of Nacho, we got an MGP barrel coming our way. Let me say that again: The Dallas Bourbon Club has a barrel of MGP bourbon and it's coming in September. Unreal!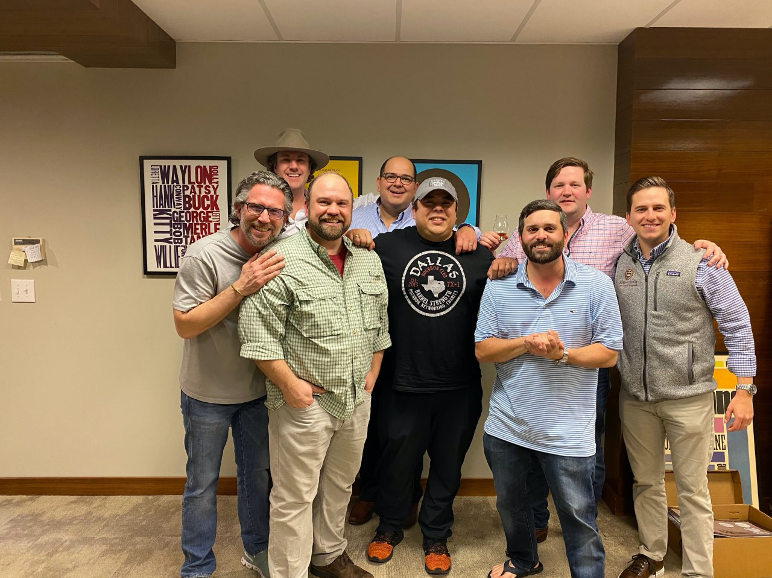 But let me tell you about how we got there. Yesterday evening, a small contingent of DBC members gathered at the Stablemade offices. We were joined by the MGP rep for Texas, Scott Vanderpool. If you are not familiar, MGP is one of the largest producers of alcohol in the entire world, and for many years, the company was incredibly secretive about who they were, what they did and what they produced. Additionally, they only produced wholesale products for independent bottlers. Thanks to MGP, Michter's has a 20 and a 25 year old bourbon, even though they themselves haven't been producing their own whiskey for that long. Some of the best whiskey in the world is made by MGP and it's not in Kentucky; it's in Indiana. Part of their recent DNA change is to open up and become a little more transparent about themselves and to go to market with their own products. That's where George Remus Bourbon comes in.
After tasting through some of MGP's own branded portfolio, we had the Herculean task of selecting a single barrel bourbon from a group of four bourbons. Unbeknownst to us, these four bourbons were a selection of two different mash bills, multiple cooperage's, and varying proof points. Luckily, we had eight great palates in the room who were up for the challenge.
And let me tell you: there was a ton of variance between these four bourbons. The first one that I tasted, Barrel #51 was beautiful. It had a delicious, bright citrus taste and a great texture. The finish was long and beautiful. I thought: "Wow, this one can't be topped." And I was right: almost. The next two whiskies had a little more of a grainy taste and much less of a finish. The fourth sample, Barrel #497 threw me for a loop. This one matched 51's great flavor, but it had a great, savory middle and a distinct finish. The group agreed: This was a two horse race between #51 and #497.
Just as the group was beginning to opine the virtues of each barrel and argue their case, Scott got a little twinkle in his eye. He told us: "Before you make your final decision, you need to try these." That's when he pulled out two more barrel samples: Barrel #422 & #324. We were instantly intrigued. Barrel #324 had a beautiful honey taste to it, but had a thin body and a smokey finish. It did not hold up to #497. Barrel #422 was absolutely gorgeous. To me it was quintessential MGP: a great flavor on the front, outstanding texture and then a long, lingering finish. Barrel #422 was outstanding to me.
During our tasting, Scott kept the details of each barrel a complete secret. We didn't know proofs, mashbills, age, ANYTHING. We just knew it was MGP bourbon.
After the tasting two new entrants, we had to start making a decision. When we put it to a vote, Barrel #51 only had one supporter, so it had to go. Deciding between #497 and #422 was a very difficult decision. However, when we put it to a vote, the panel chose #497 and it wasn't close. 5-2-1 was the count in favor of #497. There were some serious MGP lovers on that panel and to hear them passionately defend #497 means we've got a killer whiskey on it's way.
In the grand reveal of the night, Scott gave us the skinny on each barrel. Barrel #422 was a high rye bourbon distilled in 2014 and bottled at 121 proof. She will be missed. Our winning selection, #497, was a low rye, wheated mashbill bourbon clocking in at 121.1 proof and also distilled in 2014. By the time this is bottled, it will be a true six year bourbon.
And so there you have it: The Dallas Bourbon Club has an MGP barrel expected to land in September and it's damn good. This is one that you should be excited about, because I sure am. A huge thank you to Scott at MGP and the Stablemade guys for their hospitality and for hosting us. And a big round of applause to Nacho for coordinating this barrel pick and landing a great one. Can't wait!!!